Quality Data & Drawings For Every Project
Are you needing professional detail drawings of your product? Needing revisions and updates to existing drawings? Are you looking to develop higher quality CAD Models for your design and assemblies? H/J Aerospace uses the most advanced CADD technology, and produces robust CAD models with industry-leading Best Practices for highest quality.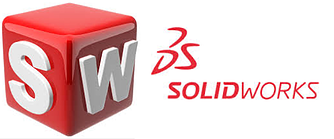 :: New Product CAD Designs & Drawings
A key advantage with choosing H/J Aerospace is the high standard of Computer-Aided Design & Drafting quality. Using SolidWorks software, H/J Aerospace delivers high-quality data with the use of Best Practices. This equates to better blueprints, accurate manufacturing when parts are ordered, and faster less-expensive operations when upgrading or changing your existing designs and drawings in the future. Contact Us today to find out more.
:: CAD Data Migration & Legacy Drawing Updates
Are you looking to update your company's legacy CAD data & drawings to the latest digital technology? H/J Aerospace offers CAD Data Conversion & Data Migration services, furnishing your company with a new set of product data that is cleaner and easier to work with at every level of its application. Do you have a volume of outdated drawings in need of updating for current documentation? H/J Aerospace has the capability to accurately update your company's CAD data & drawings.Contact Us today to find out more.
:: Digital Data Sets & Precision CAD 3D Models
If your company is looking to advance to the future of CAD data technology, Digital Data Sets, then you've found the right firm to drive the conversion process. H/J Aerospace understands the importance of fully-defining CAD models, including the geometric dimensioning & tolerancing required for manufacturability. Contact Us today to find out more.